Indian Cooking Classes in Perth
Need to take a Indian cooking classes in perth ? Choose from our set menu range of cooking class sessions and learn how to mix and match spices to create a delicious Indian meal.
You will be creating memorable curries and Indian  dishes for your friends and family in no time at all. The possibilities are endless, Chicken Curry, Pork vindaloo , Mince kebabs. Bon Appétit!
Next COOKING CLASS – 25th April 2015  Saturday 2pm [bookings Closed]

Next proposed session  – To Be Announced

Price for Cooking Classes: $70 Introductory price (per person per session).

Duration: 2-3 Hours


Sessions Available:

Morning 10 am

Evening 02:00 pm

Class: Minimum 6 people / Maximum 8 people.
Our Normal session price is $85 Per person per session but we are still running our  introductory offer  as listed above
*Payment for sessions are taken in advance via paypal or call/email for bank transfer details( allow 3 days for transfer)
Book now by paying below.
Please add your name  as reference while making payment for the session  ( my paypal email -suchitafernandez@gmail.com)
Pay Below
Please contact us via the contact button or Email suchitagill@yahoo.com or call 0415221541 for further queries
For corporate groups and  social groups – > Cooking classes (Call to discuss alternate cooking session venues and timings)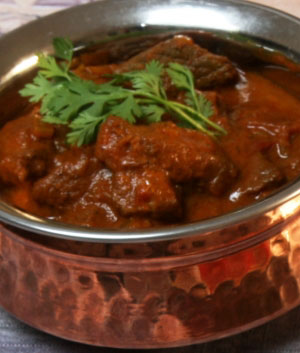 Sessions are pre-determined for individual groups. In each class only 1 session menu will be taught.
If you make your own learning group, you can choose 1 of the set menus for the session.
Set menu or Sessions to choose from:
Session 1 – Indian comfort food
Yellow Dal, Chicken Curry, Potato&Pea vegetable.
Session 2 – Mughlai  taste
Cashew nut Chicken Curry, Lamb Roganjosh Curry, Vegatable Pulao.
Session 3 -Indian Restaurant
Pork Vindaloo, Butter Chicken, Paratha ( Indian Bread)
Session 4 – Indian Snacks
Samosas, Mince Kababs, Onion Bajia , Mint Riata.
 

Let us know if you have any food allergies before the evening

You can register with our website  to get cooking classes schedule updates , receive new recipes updates  and our newsletter.