We at CurryKitchen not only share Indian cooking skills, but also offer cooking classes for social groups (Office team building, Family bonding cooking sessions) and groups of friends. The sessions  for larger groups are conducted in a commercial kitchen facility.
CurryKitchen also offers catering for small parties (maximum 12 people)
We will design a menu and program that fits your group's requirements to enable you to have  a good time while learnings some skills.
Our Curry cooking sessions Photos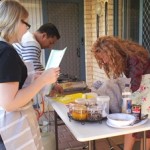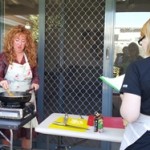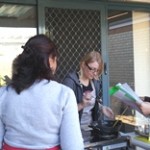 You can also gift a cooking class to one of your friends or loved ones , enquire with us for our CurryKitchen  gift vouchers.
Register with the website and we will keep you posted, of our cooking class session updates and new recipes posted on the website