At CurryKitchen, we also provide catering for delicious authentic Indian food.
Catering for Indian food 
We offer catering for small parties or family get together's with authentic Indian cuisine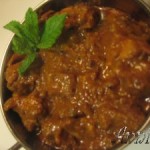 Catering services we provide 

Size – 10-12 people.

Dishes – 2 curries (You can select any 2 curries of you choice from the selection of curries listed on the cooking classes tab).

Cost – $100 for non-veg dishes & $80 for veg dishes.
You can register with our website to get the latest update on our Indian cooking classes in perth Classes updates, receive new recipes updates  and our newsletter . Register  now for our Indian cookery class or send us  and enquiry for catering from our contact page 
Get in touch with us today and take that first step towards making your event a delicious and memorable occasion for you and your guests – go on, they'll thank you for it!